20 SEATER MINI BUS TATA TELCO
20 seater mini bus tata telco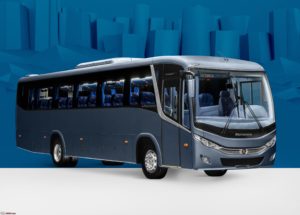 Top Reasons to Prefer Tata 20 Seater Mini Bus
The minibus is designed for the long-distance travel requirements, especially to hilly areas. Tata buses and coaches are the perfect choices for Indian highway and road condition with the blend of style and luxury. The brakes, frames and other vital components of the minibus are well engineered and assembled in a way to give maximum safety in all circumstances.
Why do people prefer 20-seater minibus?
The foremost reason to prefer 20 seater mini bus tata telco is that it is perfect transport to travel in hilly reasons. It offers superior cooling and minimized noise to have nice long travel. In addition, you have spacious and comfortable legroom space as well as more space for luggage. Through the ideal blend of style and luxury, this minibus becomes perfect for inter-city travel. You can enjoy the top quality performance on every trip with high speed and great price.
Tata minibus assures comfort and safety so that it becomes the best choice for travelers. Its topnotch performance is the stamp of excellence. It offers twenty pushback seats for passengers along with seat belts for safety and comfort. You will easily attract towards its premium quality interior and bodybuilding. Additionally, it is loaded with music system and mike.
Contact Us
D-2/24 Gali no-3 sangam vihar , Raitya marg new delhi pin code-110062
+91 9818689297
[email protected]
OPEN HOURS

24 Hours Open